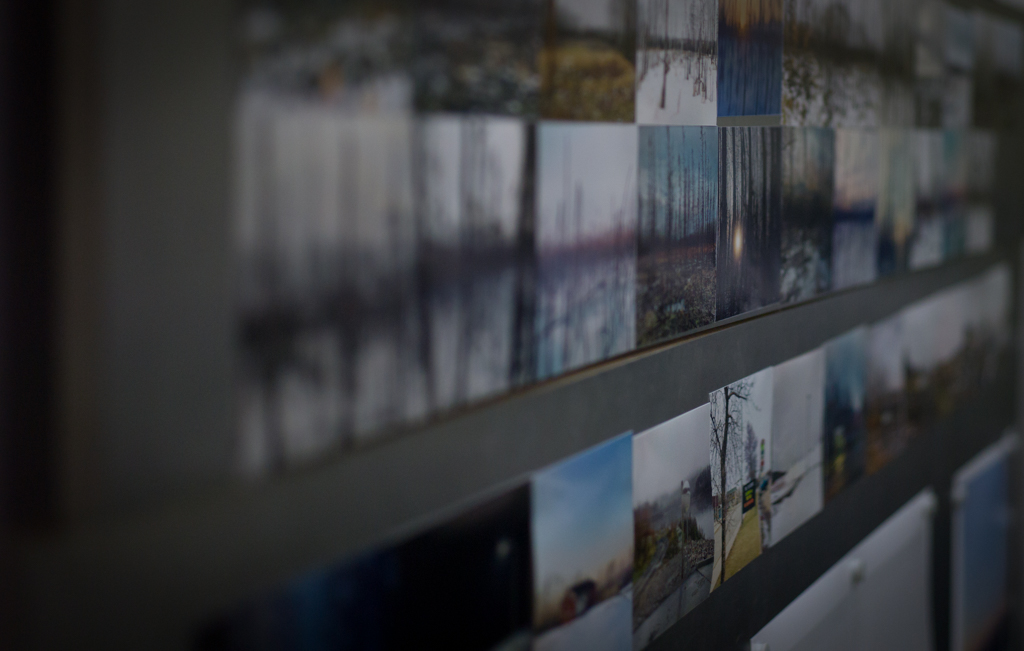 I had the pleasure of visiting the studio of Alan McFetridge recently. Recipient of the RPS Environmental Awareness Bursary in 2016, McFetridge used the award to photograph the sub-arctic boreal forest environment (Ford McMurray, Canada), which is one of the world's eighteen subsystems that lies on a 'tipping point'.
McFetridge uses his photography to increase awareness about the potentially catastrophic consequences of changes in our geophysical systems resulting from climate change.
"The approach I'm taking is to link the altered landscape to the domestic and urban culture. The style is through allegoric photography or loose documentary photography that is built on substantive research."
His passion for both photography and the environment are evident in his work, and we were privileged to see many interesting and diverse aspects of the project that are not yet in the public domain. I say 'yet' because I feel that we are going to be seeing a lot more of his work over the next few years. With plans for a book in the pipeline and expressions of interest from leading publications, McFetridge looks set to fly high in 2018.