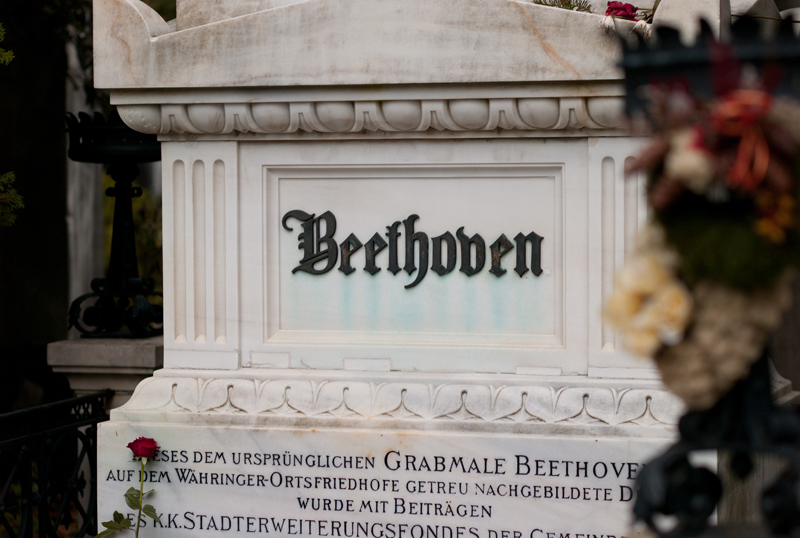 Tonight's choice should really have been something from Boheme, as my tiny hand is frozen owing to a misunderstanding between the boiler and the heating. I've also run out of logs, so was on the verge of burning the manuscript, but changed my mind at the last minute since the middle part is now beginning to hang together following the re-writing of the time-line. Puccini will be featuring later in the month, when we visit sadness. Instead, today's track, the 6th on the opera playlist, is from Fidelio, Beethoven's only opera. But what he lacks in quantity, he more than makes up in quality, and to represent this, I've chosen O welche Lust aka the prisoners' chorus.
The plot is the stuff of good novels – drama, sacrifice, courage, triumph and release from oppression. It is also as meaningful today as it was two hundred years ago with its underlying struggles for justice and freedom. Capturing the moment, it is not surprising to discover that it was the first opera performed after the war in both Germany and the US. Some of our world leaders today could learn a thing or two from Fidelio.
My recommendation is the Klemperer with Christa Ludwig, but for a YT sample., I've chosen one for the stills as much as the music – although be warned, some of them are quite harrowing.   Unfortunately, there is no indication as to who is singing or playing.
O welche Lust from Fidelio by Ludwig van Beethoven